Welcome to Codeneos, undoubtedly the leading virtual reality company in Kerala, where innovation knows no bounds and reality has been redefined through the power of virtual reality formerly. We have been committed as immersive experiences have been crafted by us and because of that users were transported into a captivating digital realm. In fact, we have been specialized in the creation of cutting-edge VR solutions and as a result, many firms have been assisted successfully by us with challenging VR solutions. And besides, we have been equipped with a team of VR specialists who have been exceptionally talented, and by whom the most relevant and interactive VR services have always been delivered.
VR SOLUTIONS OFFERED BY US
A complete range of semi-immersive, non-immersive and immersive VR solutions according to the client's choice has been provided by us, certainly the leading virtual reality company in Kerala for over a decade now. Firstly, an interactive and customized experience has been offered and because of that client's online brand presence has been improved positively. And then next, audiences have been enabled the creation of video mapping. Then, through our VR gaming services, an immersive gaming experience has been created by us recently and moreover 360° training videos have been created and meanwhile user interactivity also has been promoted by our team.
VR WORK METHODOLOGY ADOPTED BY OUR TEAM
Since we have been entitled to be the leading VR Company in Kerala, a definite approach has been adopted by us while working on projects. The first and important step is that the project objectives have been discussed with the client and then secondly, samples have been sent to clients for feedback. And thirdly, the output has been tested for quality and productivity. Then next the effective management of the project has been planned by the team and then the work has been reviewed and it also has been revised if necessary. And then next, the finished project has been sent to the client finally and at last 3D art production and programming has been incorporated perfectly.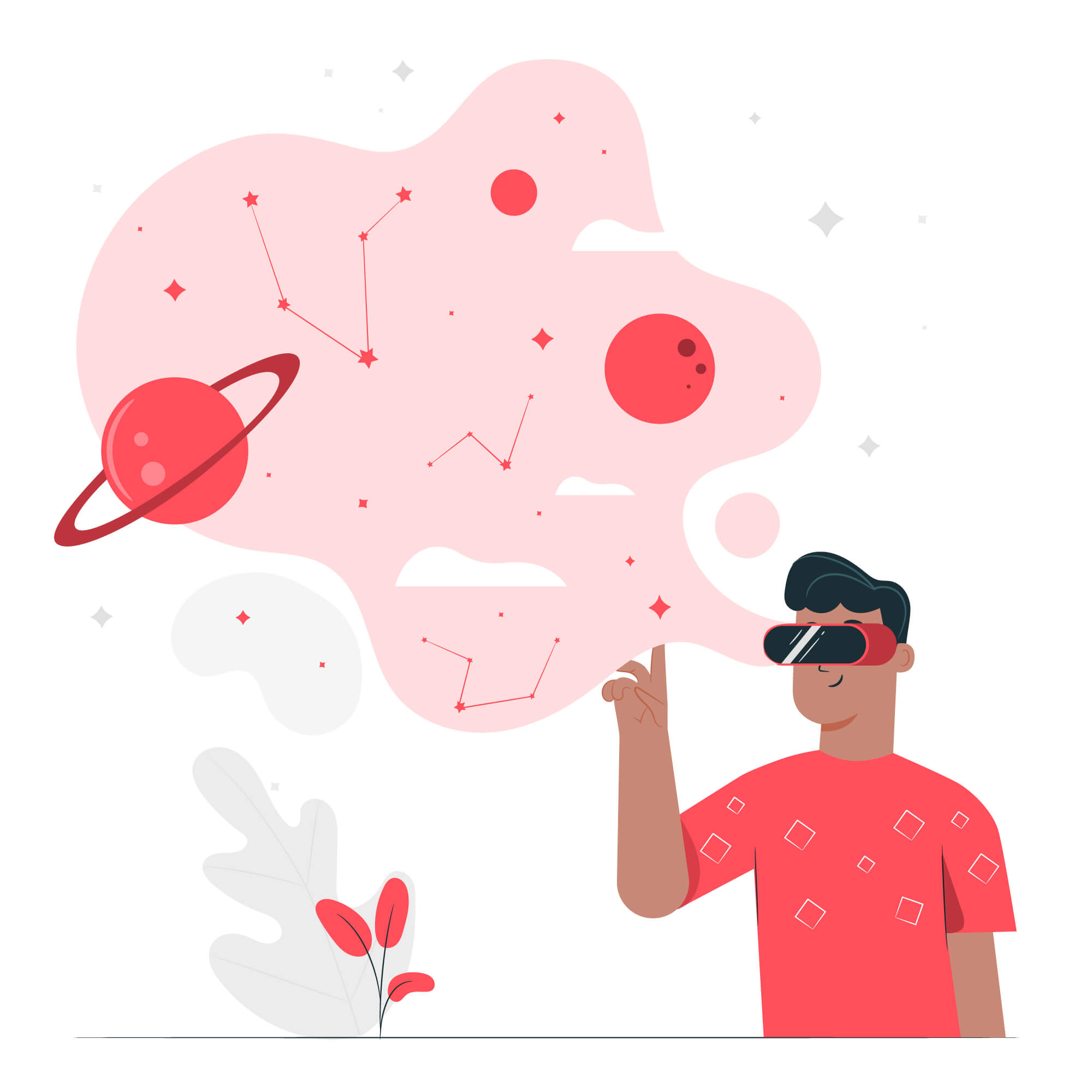 WHY CODENEOS?
Captivating VR experience has been provided and as a result, the exact purpose of the client has been served obviously. Moreover, realistic and well-formatted and also genuine outputs have been generated and quick turnaround time has been assured since a well-planned as well as highly resourceful methodology has been followed by our team. Furthermore, customized as well as affordable VR price structures have been offered and the clients have been satisfied afterwards.
Thus, whether interactive videos or any compelling immersive visuals are needed by you, they can be implemented rightly by us for sure. Therefore get in touch with us soon.
500k Customer Have
Build a stunning site today.
We help our clients succeed by creating brand identities.
Get a Quote